Edge1 Success Stories: The Center Of Our Universe.
Edge1 Customer Testimonials
Edge1 has helped us save time and increase the site occupancy on a consistent basis. The ability to easily keep track of site occupancy and quick media plans with site availability has been a blessing for helping us to use our time and serve our customers more efficiently.
Ramesh P
Director, Adinn Advertising Services
Our kind of work involves numerous excel sheets which all used to be maintained manually. In this case, the number of entries used to get missed or duplication used to happen due to excessive work pressure and many other reasons. Therefore, our goal was to seamlessly manage all our Sales, Campaigns, PO Management, Proof of Delivery, Invoicing and Reporting on their platform. Additionally to update the real-time data which gets communicated to all the departments at one go to avoid any confusion.  The Edge1 OOH software provides us with smooth, accurate and responsive operations, thereby enhancing our already top-notch customer service. Having all inventory and operations managed on a single, cutting-edge platform means we can quickly deploy new, innovative client offerings. Plus, we can look forward to Edge1 innovations like strategic planning, business analysis and more. With Edge1, we deliver top-notch services to our clients.
Neeta Gulati
Director, Alakh Advertising
We've different media offerings to our clients from roadside hoardings to railway junctions to airport media. We wanted to manage all our inventory on one software and Airport being a unique media, we've evaluated a couple of systems to go for, but we found Edge1 is the best fit to handle the diversity of our media. Due to the Covid-19 pandemic and lockdown, there are no campaigns in the market, so we're making the best of this situation and invested in software, to make our business backbone strong, so we can make analytics-based decisions after Covid-19.
Shashi Kumar Chaudhary
Managing Director, Century Media
As Kerala's leading premium OOH Company we pride ourselves on delivering quality work on the best media assets, amplifying brand messages and captivating audiences, as we were growing our media inventory, it was clear in my mind that there is a need for a cutting-edge platform to support advertisers with relevant quick plans and better business workflow that can increase our productivity and revenues. Edge1 has proved to match our expectations; their first priority has always been to ensure that we have been satisfied and they have always been accountable for their work. We enjoyed close communication with their relationship manager who has been the single point of contact to get all things done; this is a critical element in any form of business.
Rajesh Kumar Madhavan
Director, Chitra Painters
Edge1 has helped me better track our business performance and easily manage the availability of our digital media slots. I used to track all this in an excel spreadsheet but the charting, scheduler and sharing features in Edge1 are far superior and easier to use than Excel.
Mike McCaleb
Founder, ETC Media
You guys have the honor to introduce the first software for Outdoor Media Industry. In my long experience of working in the Outdoor industry, I don't think I've ever seen this kind of wonderful product.
Sunjjoy Daadhicch
Director, Explomedia
We are happy to migrate from our old style to real-time, live availability updates of our media inventory, and our outstanding payments. I came across Edge1 a couple of years ago and there was no doubt that it was a match made in heaven. I use almost every feature in Edge1. It has saved me and my team a lot of time. In fact, I recommended it to many of my vendors and customers and they thank me today for it. So, go ahead, try Edge1, I am sure you will not find anything like it out there. A quick and easy-to-use outdoor advertising software for anyone.
Ritesh Vasudeva
Director, Hindustan Publicity
Our's is a year's old company working in a traditional way, switching our team from manual to software was a tough task for me, but I understand that if we've to grow we have to use software and then I connected with Edge1, they trained my team so well on the software that now every business process of the company runs through Edge1.
Debasis Saha
Director, Karukrit Advertising
It's just phenomenal to have everything integrated. I now know which sites are available. I can track correspondence with each of our clients and vendors. We never had insight into our business like this before. With Edge1, we feel like we could double or triple in size. Using the Edge1 was so easy that we were able to manage operations and finances in no time. We are typically from non-technical backgrounds here, and understanding the power of software was very encouraging for us.
Rajendra Kumar
Director, Media 24x7
We have fully implemented Edge1 because it is a platform that will empower our entire workforce to perform better, opening up new and innovative ways to increase sales volumes. Edge1's integrated platform allows us to efficiently manage our entire business on the web and mobile interfaces across the globe. The migration to the Edge1 Platform is transformational for our business. We are very pleased with the work Edge1 has produced for Media 360 Degree to date, and we look forward to a long-term partnership where US Technosoft's tools will support us as we scale and grow the business in the coming years.
Arjun PG
Business Head, Media 360 Degree
MSMA is a fast-growing company that was looking to connect all of our offices across India and simplify our campaign management & sales process. That's when we found Edge1. Edge1 gives us flexibility and control but what impressed us most was the customer support. They really knew the outdoor advertising industry working style, focused on trying to understand our issue and helped us to solve any problem we were running into.
Anup Mittle
Director, Mittle Sons And Media Associates
Edge1 allows me to work ON our business instead of always working IN our business. Before Edge1 my day was filled with pulling all the levers and pushing all the buttons to make our sales work and maintaining our site occupancy. Now I focus on strategy by building workflows and tweaking them to perfection.
Sanjay Adlakha
Director, Noida Publicity Agency
Already, we can see a difference in how we are going to manage our outdoor advertising business. It has a very, very simple and easy to use interface. So, we have seen a big difference in our productivity.
Navneet Singh Dhingra
Director, Orango Media Solutions
Edge1 is a comprehensive software that has allowed Pioneer Publicity to serve its clients better and enhance the ability to manage advertising inventory to maximize assets, its functionality in billing and leasing also plays a key role in improving partnerships.
Sunil Vasudeva
Director, Pioneer Publicity
Edge1's excellence in outdoor advertising software, as well as numerous references from their existing clients, dispelled any doubts we might have had about our choice. Moreover, we had already tried out the solution's adaptability that enables us to customize and develop it as per our business process. This further confirmed that we made the right decision.
Amardeep Singh Vig
Director, Ronak Advertising
The partnership with Edge1 underscores our commitment to providing the most innovative technology-driven offerings to our customers. We choose Edge1 for the ability to effectively manage all our traditional and MSRTC formats on a single consolidated platform. This will provide our sales, operations, and back-office staff real-time and transparent access to business-critical data and workflows. Edge1 is recognized as a market leader and innovator in out-of-home business management software, and is, therefore, the partner of choice to help us propel our business as we grow for years to come. We welcome Edge1's experience and vision as a world-class, global ad tech company.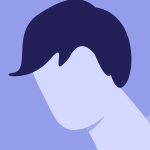 Sanjay Kathuria
Managing Director, Shree Om Advertisers
When we were in the process of launching our outdoor advertising company, we were clear that we must use software from start and automate the processes initially. We choose Edge1 because we felt that their CRM could handle our leads coming in seamlessly without overwhelming us. Today, we truly feel organized and on top of each lead that comes through. As a result, we have watched our revenue reports grow and it is simply because sales are not slipping through any cracks.
Selva Kumar
Managing Director, Skyrams Outdoor Advertising
After, researching many software providers, we finally landed to implement Edge1. Their team showed us how we can manage our sales and increase revenue in a better way by implementing the software, I look forward to seeing the changes it will bring in my business.
Mohammed Jershi
Director, Solus Ad Solutions
The Edge1 team is an outstanding partner to us at Time Ads. They share the same commitment to excellence that we strive for with our customers.
P.A Sebastian
Managing Director, Time Ads
Edge1 fits our business needs quite well. We provide a number of different outdoor media formats to our clients that require unique media plans with different innovations. These tasks are difficult to handle using our back-end systems, so having Edge1 and its easy integrations make it so much easier for our sales and operations team to create and manage our customer's campaign, giving them the best ROI. All in all, we're delighted with Edge1, and the customer support has been phenomenal and above all fast.
Dany Antony
Owner, Zero Degree