Connect with audience
& deliver amazing Campaigns.
Edge1 for media agency is a super-fast, ultra-rich, web-based suite of applications for sales, campaign execution, finance, and even your clients.
Get Started Free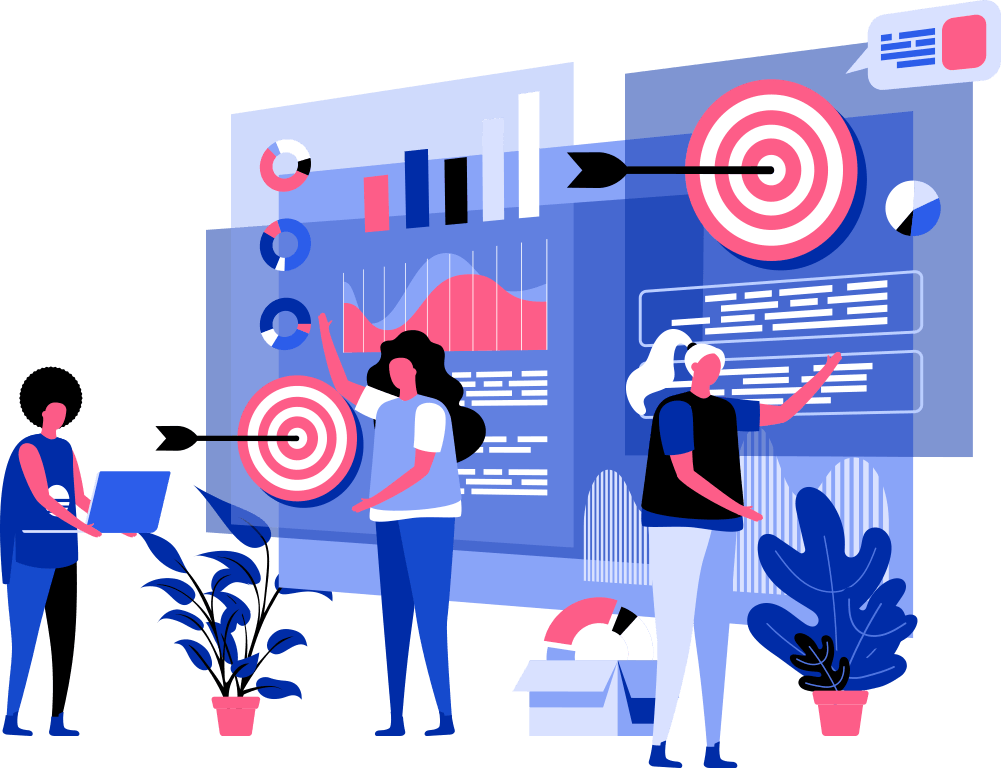 The real meaning of
Flexibility
Stability
Usability
Prospect Management | Lead Management | Site Management | Media Owner Management | Media Planning | Media Buying | Campaign Profitability | Execution | Purchase Order Management | Finance | Business Insights | Mobile Apps
IT IS EASY WITH EDGE1
Get more things done,

Together
Collaborates on client briefs

Media plans as per target audience selection

Cost disruption management- with vendor cost disruption; site/ campaign wise

Campaign dashboards with campaign wise profitability

Cost sheet generation

Site wise pricing analysis- last buying price, lowest buying price, average buying price

Purchase order issuing to purchase order receiving

Media expense management

Analytical dashboards- All MIS information from estimates to campaigns execution, from invoicing to receipts, from purchase order issuing to payments

Salesperson dashboards- a salesperson can view his sales graph, billing graph, target to date sales, year to date sales, average campaign value, new customers acquired info
Explore More
Take your

Sales and Client Servicing

game up a notch
Prospects management

Lead management- Due follow-ups, reminders

Sales pipeline, sales funneling, and sales forecasting

Generates media plans in less than 5 minutes

Generation of daily sales report

Track your sales target through sales dashboard

Plan wise profitability with adjustment of commissions; profitability and package value management

Provision of selling media sites in package/network; client wise sales history

Full site management including site master files, details of location, GPS co-ordinates, maps, images, etc.
Keep your

Media Planning and Buying

team on the same page
Distribution of brief across all branches; a collaboration of plans across all branches

Generation of plans based on different media vehicles, budgets and much more

Plan comparison on the basis of amount, no of sites and much more; estimates generation

Complete campaign management ; campaign wise expense management; campaign profitability

Provision for payment request of media owners to finance team

Media owner management -know complete transactional details of campaigns and sites of each media owner

Know your least cost, last and the average cost of buying a site from a vendor

Repository of all media plans with revision history

Media owner wise rating for buyers; provision of volume discount adjustments for buyers; how much business to be given to media owner
Make

Execution and Operation

transparent
Generates Proof of Performance (PPT, Image sheet)

Capturing and uploading of media images from anywhere at any point of time with timestamp and geo-location

Accepts monitoring feeds/images from your team as well as from 3rd party vendors. These images can then be used for future plans

Easy to find the best images by visually navigating through your entire photo library with the dynamic pivoting capabilities

Monitoring images can be filtered by location, client, display brand, date/time, and other photo attributes, and easily select photos for download or PPT

Provision for change in site location during the campaign

Keep the repository of campaign images for more than the last 20 years and fetch them in seconds

Management of all the operation team under one platform

Site wise issue management & expense management with notable deductions
Automate

Finance and Analytics

workflow across branches
Bank reconciliation

Party wise ledger

A complete cycle of payables to receivables

Produce custom invoicing for non-contracted items

Graphical view of cash flow and business performance

Automate Finance and Analytics workflow across branches

Generate multiple bills, credit note, debit note; adjustments

Determine campaign profitability through accurate revenue allocation

Creates one invoice for the client for each campaign, regardless of the markets and media types involved
Turn

Conversations

Into

Conversions
When all your departments work together, customers get a better overall experience and you can make the most of every opportunity.